Discover the Ultimate Youth Drop-In Experience!
Are you looking for a place to unwind, make new friends, and have a blast after school? Look no further! Our Youth Drop-In Program is here to make your weekday afternoons awesome!

📚 Homework: Need a quiet space to work on an assignment away from home distractions? Come to our drop-in!

👥 Connect with the Coordinator: Our youth coordinator is here to listen, guide, and support you. Share your thoughts, dreams, and ideas. We're here for you!

🎮 Play Games: Challenge your pals to board games, card games, and video games. Let the competition begin!

🍪 Snacks: Treat yourself to delicious snacks and refreshments. Energize your day with a variety of tasty options.

🌞 Relax and Unwind: Take a breather from the daily grind. Kick back, relax, and enjoy some downtime in a welcoming environment.

Don't miss out on the fun! Spread the word and bring your friends! We can't wait to see you there!
DATE / TIME / LOCATION
South House (4460 Beresford Street – Jubilee Room): Tuesdays from 4:00 PM – 5:30 PM
Brentwood House (2055 Rosser Avenue – 2nd floor): Wednesdays from 4:00 PM – 5:30 PM
North House (4908 Hastings – Program room): Fridays from 4:00 PM – 5:30 PM
We are excited to announce that we have begun recruiting participants for our Youth Employment Program!
Next session starts May 15, 2023
Join us on Tuesday, May 2 for an online info session. See flyer for details.
This is a 11-week paid program that helps facilitate job searching to secure full-time work. Through this program youth will receive career planning and training, employment counselling, job search strategies, certificates, and gain work experience with local employers.
The Youth Employment Program, under the umbrella of the Youth Employment and Skills Strategy (YESS) is funded by Service Canada and aims to work with youth aged 16-30 years old, who are looking to return to the work force.
PROGRAM HIGHLIGHTS:
3 weeks of PAID full-time training followed by 8 weeks of PAID work placement
Earn minimum wage while you learn!
Pre-employment and job readiness workshops which include: Resume preparation, cover letter writing, interviewing skills, job search skills, networking skills, worker safety & rights and more!
Life skills workshops include: Financial literacy, communication, working with others, computer skills and more.
1-1 support / employment coaching
Workshops will be a mix of ONLINE and IN-PERSON (in accordance with Public health guidelines) Double Vaccination is required.
Up to $500 bonus after program completion
ELIGIBILITY CRITERIA:
Youth age 16 – 30 
Canadian Citizen, Permanent Resident or Refugee 
Permanent SIN legally entitled to work in Canada
Not participating in another government-funded program 
Not a full time student
Unemployed or working less than 20hrs per week
Resident of Metro Vancouver (i.e. Burnaby, Richmond, Vancouver, North Vancouver, West Vancouver, Surrey, White Rock…)
Adequate English Level
PROGRAM START DATE:  MAY 15, 2023
Mon – Fri. 9:00am – 2:30pm (online via Zoom and in-person)
See poster for details.
Don't wait! SIGN UP TODAY @ here, use the QR code on the poster or click on the button below.
Feel free to share this information to any eligible clients, friends, family members and youth you know, who may benefit from the program.
Contact Debby at 236-858-4979 or caseworker@burnabynh.ca.
Please fill out the application form to be eligible for an intake interview.
We offer 2 levels of Leadership at the BNH, each with a different community focus. All programs have components of problem solving, social interaction, communication, group work as well as individual initiative. Registration is required.
Please check out the brochure and see below for more info.
Youth Leadership is generously supported by:

Foundations of Leadership (Grade 7-8)
COME JOIN OUR FAMILY!
BUILD COMMUNITY CONNECTIONS!
PLAY FUN ACTIVITIES!
GET VOLUNTEER OPPORTUNITIES!
MAKE FRIENDS FOR LIFE!
For more info, contact Sophia Canelas at 236-889-4068 or email leadership@burnabynh.ca.
The Burnaby Neighbourhood House aspires to help young people become the future leaders of their community! Youth are encouraged to come and check out a session anytime!
Future Leaders (Grade 10-12)
What we're about:
18 week program, 2 hours a week
Learn about community resources around you
Volunteer in our childcare centres and gain 30 hours or more
Gain valuable career readiness and certificates for childcare jobs such as HIGH FIVE
Have fun making peer and community relationships
Learn financial literacy
Gain real work placement hours to add to your experience
Learn real-world employment skills
$100 all-inclusive cost (certificates, food, t-shirts etc.). Cost Subsidies and sliding scale available – Cost Sliding Scale also by Referral. See poster for details.
For more info, or questions: email leadership@burnabynh.ca.
Please fill out this application form and email it to
leadership@burnabynh.ca
 to be eligible for an intake interview.
For more information, contact:
FOLLOW US ON INSTAGRAM 
@Burnaby_Youth_Leadership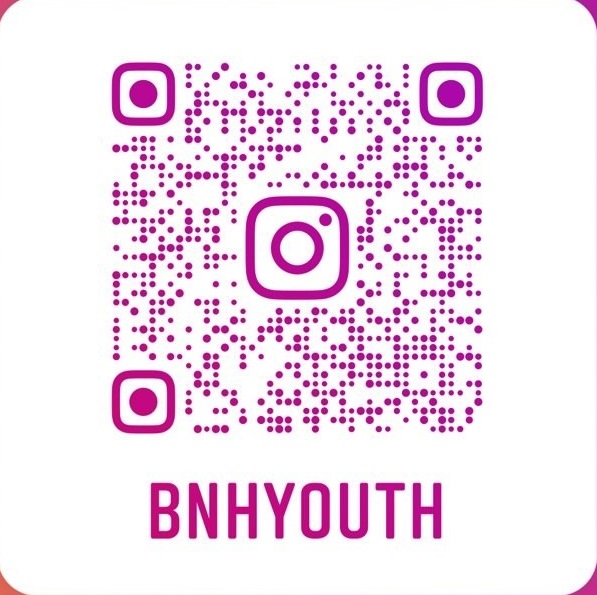 YOUTH-NEIGHBOURHOOD SMALL GRANTS (Y-NSG)
This pilot project grant is open and to all youth (ages 12-24) living in Metro Vancouver communities (Burnaby, New Westminster, North Vancouver, Surrey/White Rock, Richmond and Vancouver). It is a new program that is designed by youth, run by youth, for youth!
Y-NSG provides grants of up to $500 for projects that connect people socially or involve sharing skills or talents with each other. Projects must stay within guidelines for physical distancing. And yes, a grant means you don't need to pay back this funding — no matter the outcome. 
To apply for grants, you can simply visit www.neighbourhoodsmallgrants.ca to complete an online application form or contact us at 604-431-0400 or email brankav@burnabynh.ca if you have questions or need help with applications.
Learn more at www.neighbourhoodsmallgrants.ca/our-grants/y-nsg/