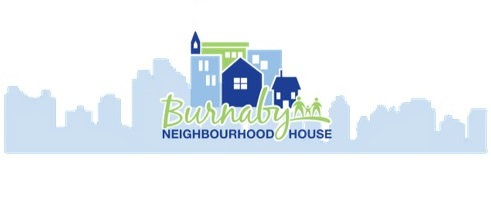 We are staff and volunteers who are working to build a sense of community in Burnaby. We include people of all ages and diverse backgrounds. Through a wide range of programs, services and events, the Burnaby Neighbourhood House brings community members together in a positive and supportive environment. We are committed to building a socially just neighbourhood, defined as one that upholds and validates the values of:
Inclusiveness To understand and responsive to all community members and treat with respect and integrity
Equality To make accessible social and economic resources in the community for the benefit of all people
Empowerment & Leadership To help individuals and communities achieve self-actualization
Engagement & Responsibility To build common interests and sustain relationships in the community as the basis for action to achieve shared goals
Innovation To develop new resources and made available in the community
What is a Neighbourhood House?

A Neighbourhood House is a volunteer driven community based social service agency that provides equal access to programs and services in response to identified community needs. It is a place in the community that provides a warm and welcoming environment for people young and old from diverse backgrounds. Neighbourhood Houses are worldwide and have been in the Lower Mainland for over 100 years.
The Burnaby Neighbourhood is the first Neighbourhood House to be established in Burnaby. We opened our doors on April 10, 1996 as the South Burnaby Neighbourhood House with our first program Kitchen Works. Over the years we have grown in the numbers of programs and services we offer, the members who we serve, and the staff and volunteers who have made it all possible. We opened a second Neighbourhood House in North Burnaby in 2014 to address the unique needs of the area. In addition, we also operate 9 daycares, 3 preschools and a community hall.
Our Mission
is to make our neighbourhood a better place to live.
is to enable people to enhance their lives and strengthen their community.
is to work with our community to develop innovative programs and services that meet the changing needs of a diverse population.